This recipe looks wonderful, Elana! Till now, I made an all-almond flour bread and even though it was semi-sweet and delicious, it was also dense and chunky. Just last weekend, I caught myself wondering – what if I were to add just a bit of coconut flour to create some fluffiness? And then I started fretting about the proportions and decided to sleep on it for a few nights and postpone my kitchen adventures till next weekend.
This is amazingly similar to real bread. I made a few changes, but I'm so happy with how it turned out! I can't wait to make this for my Mom. Next time I will double the recipe to get normal sized bread. The changes I made were that I used 3 eggs and 1 chia egg. I also baked 10 extra minutes because of all the complaints about a doughy center, but ended up overbaking. Next time I will stick to the original baking time. Thank you so much Elana! I love your vegan herb crackers as well; I eat vegan 4 times a week and they are life savers! Definitely a staple. I can tell that they are one of the things I will be taking to college with me once I graduate in 2 years :)
Ohhhh! Almond flour and coconut flour! I love it. I have made bread with just coconut flour, and love the texture, but find it too sweet. The almond flour bread I love the taste, but it's a bit dry. This recipe sounds like a great match. I can't wait to try it. Thanks for working so hard to find such amazing recipes and then sharing them with the world!
Hey Maya!! This is the 2nd recipe I've tried off your website and again I love it!! Turned out really well. I can have sandwiches again or a quick piece Of toast when I'm in a hurry to get out the door. I was skeptical about the xanthan gum since I tried a recipe using psyllium husk powder. I did not like it. I can't taste the xanthan gum so I have no problem using it going forward. Thanks again for the recipe!!!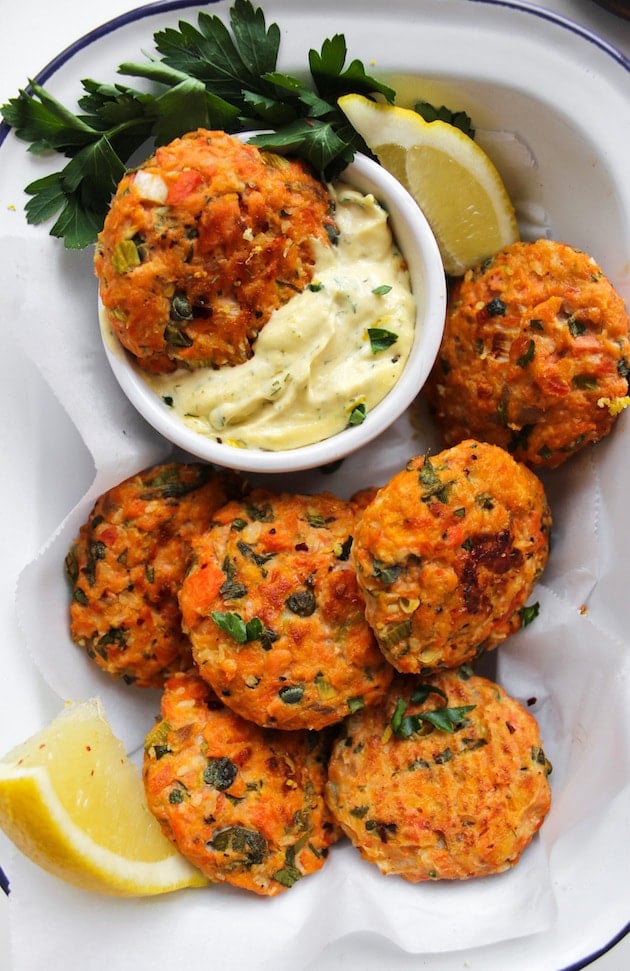 First things first. And this is of utmost importance. Woot Woot is STILL cool. Says me. Because I say it all the time, so it just HAS to be cool, right?! Wait, since I'm the most uncool person on the planet, you probably should stop saying woot woot immediately. 😉 Second, I had ZERO clue you used to be an almond butter-making maniac! Oh I wish I was your bestie during THAT fun phase of your life! Now you are just a no-bake brainiac! (<– see what I did there?). These bars are FAB, just like all the rest of your no-bake bars! They look super creamy and uber dreamy… and most dangerous, because who in the world could eat just one (or 5) of these babies?! SO GOOD! Pinned of course! Cheers, sweets! And haaaaappy Galentine's Day!! XOXOXOX